about us

Our company, our job
Risk'n tic is a young innovative french company recognized by the
Ministry of research.
Since 5 years it innovates at the service of companies to support them in simple and effective approaches to cyber risk management and implementation of the GDRP. The approch that we propose through our offer will allow you to comprehend the security of your data and your IS.
Discover our
different solutions
Our solutions

We are eligible for funding from the France Relance program !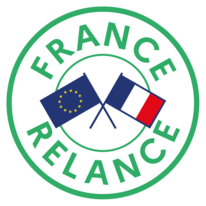 An Ebios RM analysis in 3 days ?Of course !

Risk'n tic ERM ATT&CK, our AI-based solution

At the forefront of research, our
AI-based
solution automates the performance of Ebios RM analyzes and identifies for you :
Paths of attack
Cyber Kill Chain
The risks
The action plans best suited to your information system
Your study completed
7 times
faster

Requesta presentation now !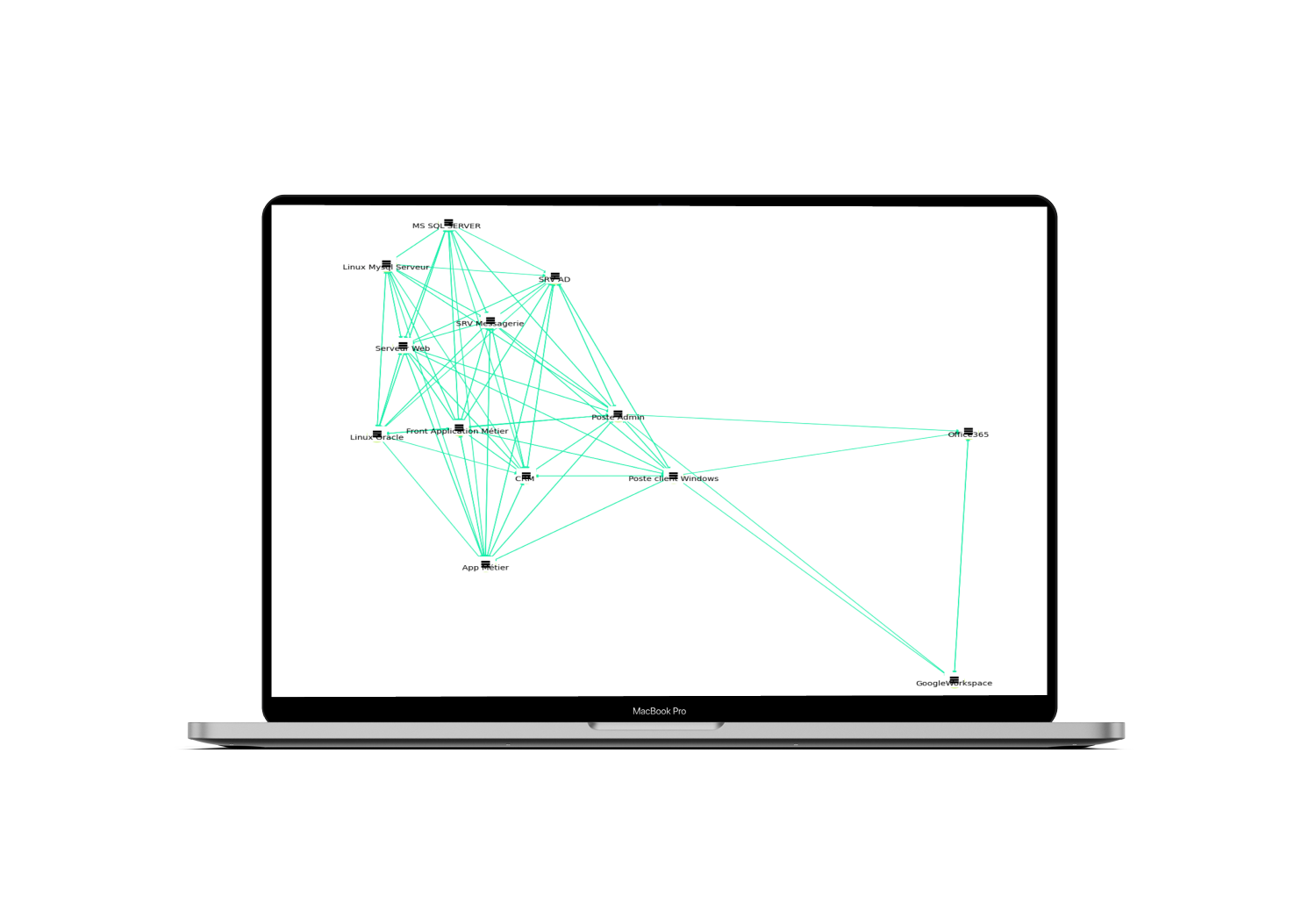 Risk management by Risk'n tic

At the heart of your
risk management
since 2016, Risk'n tic supports you in your
GRC
processes thanks to Risk'n tic ERM, a simple, fast and intuitive solution, labeled EBIOS Risk Manager and in accordance with the ISO 27005 standard.
Pilot and deploy your action plans thanks to a consolidated view and follow their implementation day after day in the application.
Control your risks and gain height of view thanks to the management of the granularity of your perimeters !
Communicate with your stakeholders and executive commitees using clear and revelant indicators
Request a presentation now !

The ERM risk management solution

Risk'n tic ERM is the certified reference tool to apply the ANSSI method.
Execute different studies
Manage risks and action plans in collaborative mode
Industrialize and capitalize with copy-paste the realization of your studies
Communicate with teams through analytical and multidimentional dashboards
Use our CMDB, and make the link between your IS and business values
Request a presentation now !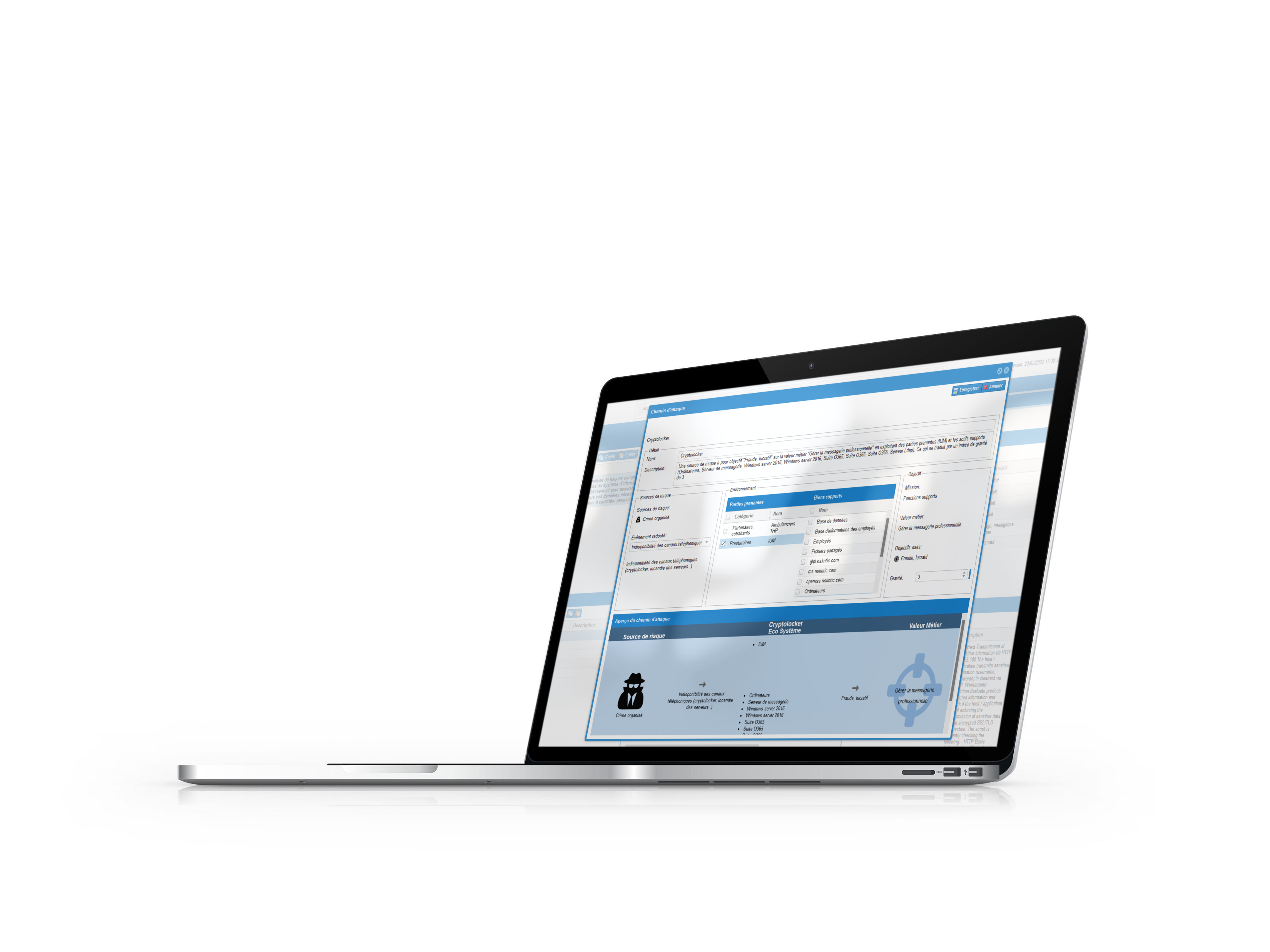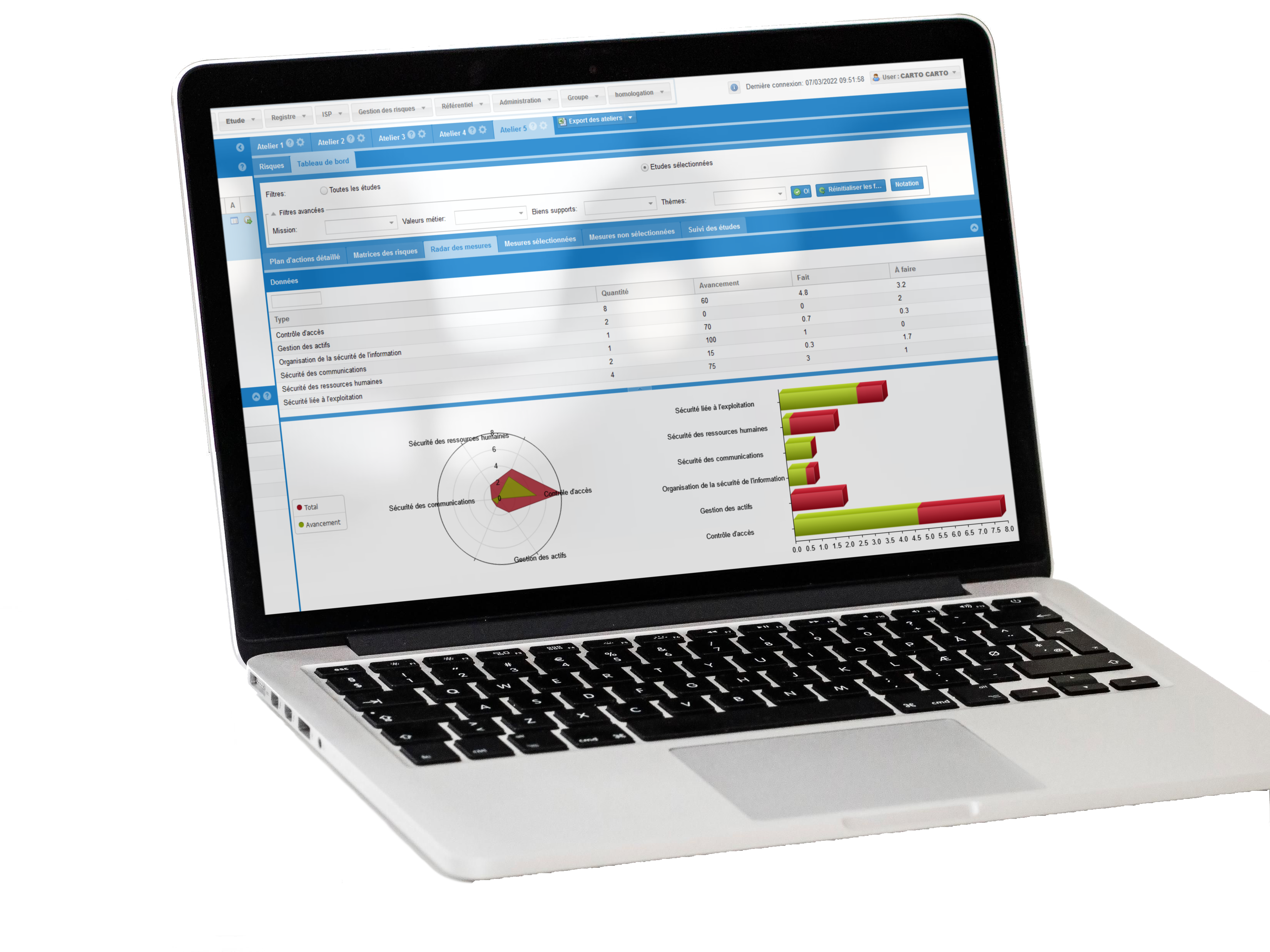 Manage tour ISMS with Risk'n tic
Risk'n tic offers CISO's a turnkey solution to manage and organize security monitoring.
Manage your security, for ISO 27001 compliance
Execute your analyses pragmaticaly with ISO 27005
Follow your action plans, and manage your projects
Execute analyzes on different repositories (ANSSI, SOX, NIST, IT Hygiene Guide...)
Deploy your control plans
Make the link between ISMS ans GDRP
Request a presentation now !
Conformity Zen for DPO


A simple, intuitive and collaborative solution
Our
Conformity Zen for DPO
software suite guides the Data Protection officer to meet your legal obligations.
Drive your GDRP compliance
Track compliance action plans
Keep your processing register up to date, and use the proposed repository
Estimate the implementation of your GDRP governance
Complete your semi-automated impact analyzes
Manage your incidents
Track request for data access rights
Request a presentation now !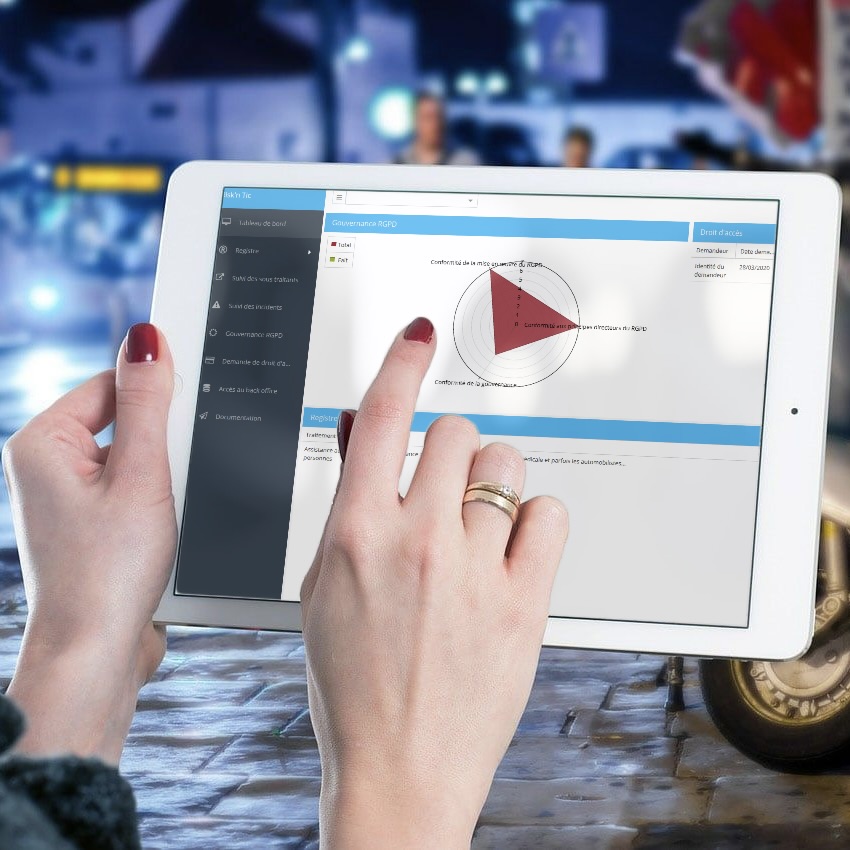 Our services

SAAS
With Software as a Service (SaaS) hosting, you can access your data and analysis 24 hours a day, 7 days a week, with a simple web page and since any browser. Your risk analyses are always available and you benefit from all our updates and addition of features.
On Premise
Integration of Risk'n tic on a server hosted internally. We help you to intergrate Risk'n tic into your IS. You benefit from support with VPN or site and regular updates. Contact us, together we will study the best solution to integrate Risk'n tic into yout IS.
Intégration
You want specific developments ! To link Risk'n tic to your IS, Directory, Database, LDPA... Connect Risk'n tic to your MDB, integrate your repository and your Risk Analysis. Our development team will propose a simple and effective solution to meet your needs.
Nos valeurs
Nous sommes à l'écoute d'un monde complexe et mouvant. Notre solution logicielle s'ajuste en temps réel aux retours d'expérience de ses clients, aux évolutions normatives et réglementaires et aux nouveaux risques. De plus nous apprenons à nos clients à appréhender simplement des choses complexes.
Tips
We bring you advice and training to use Risk'n tic properly and exploit all possibilities. So it's easy to pick up. Any questions ?

Contact us !
Our partners

Contact us

Address :
SAS 823 360 177 0013 – Neuilly Plaisance
Tel :
+33 (0) 6 71 76 28 46
Email :
contact@riskntic.com
---
The information collected on this form is recorded in a data file by Risk'n Tic for contact. They are kept for the duration necessary for our relations and are intended for marketing and commercial services established in France. According to the law « Computers and liberty » and the European regulation called « GDPR », you can exercise your right of access to your data and have them rectified by contacting : DPO-SSI@riskntic.com