Risk'n tic "EBIOS Risk Manager"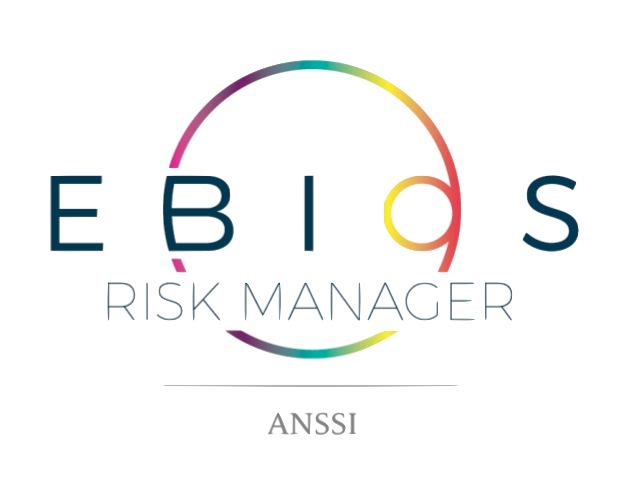 What is EBIOS Risk Manager?
The EBIOS Risk Manager method adopts a digital risk management approach starting from the highest level (major missions of the studied object) to gradually reach business and technical functions, through the study of possible risk scenarios. Risk'n tic ERM is the reference tool, certified, to apply the ANSSI method.
Risk'n tic ERM, a simple, intuitive, and collaborative solution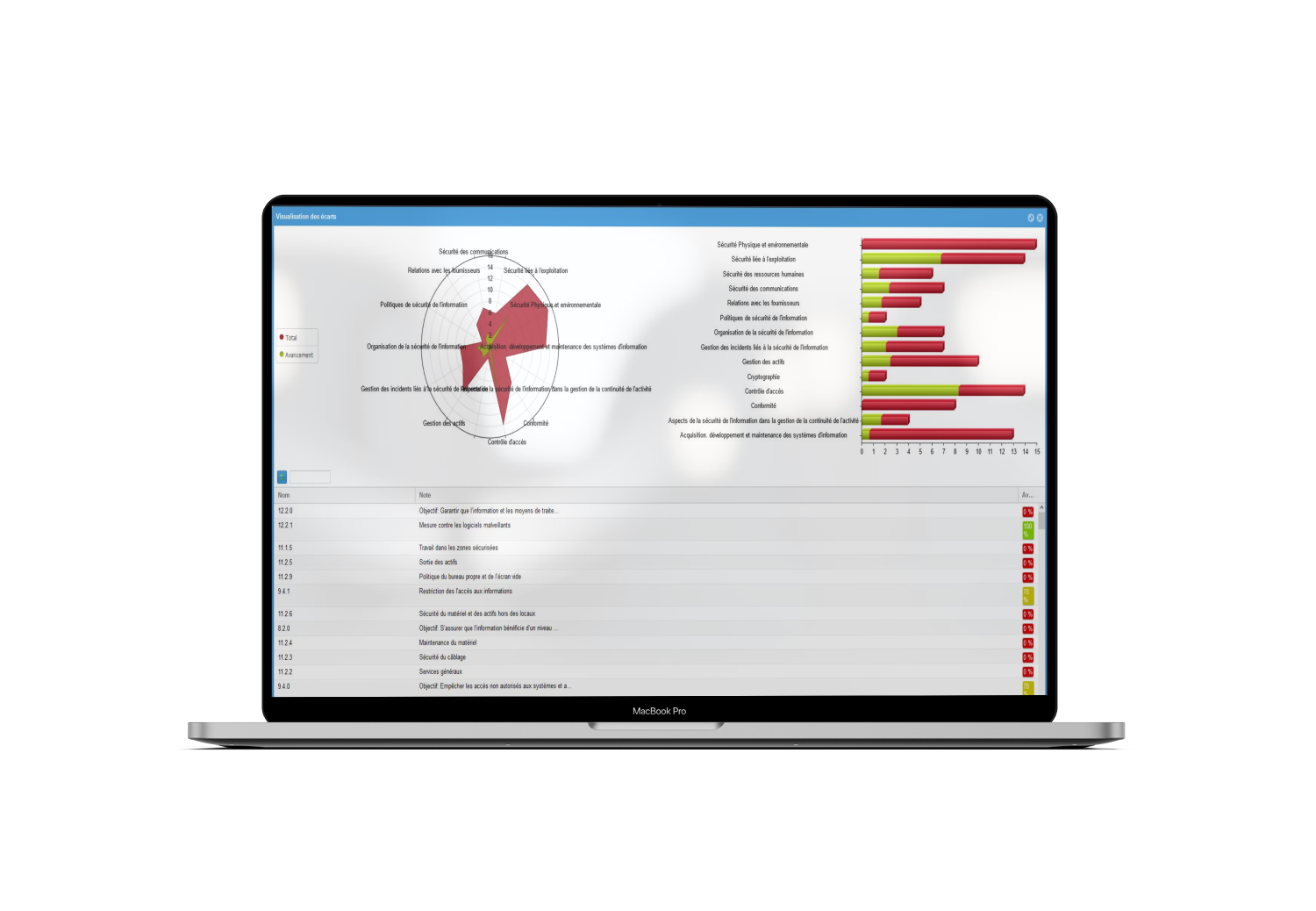 Simplify your life and choose a safe and practical solution
Define the granularity of your risk analysis perimeters
Let yourself be guided, step by step, and manage your security via a consolidated view of action plans
Carry out different studies based on defined objectives
Manage your access and use the application collaboratively
Communicate with your teams through analytical and multidimensional dashboards
Generate your operating modes with the MITRE ATT&CK framework and your IS mapping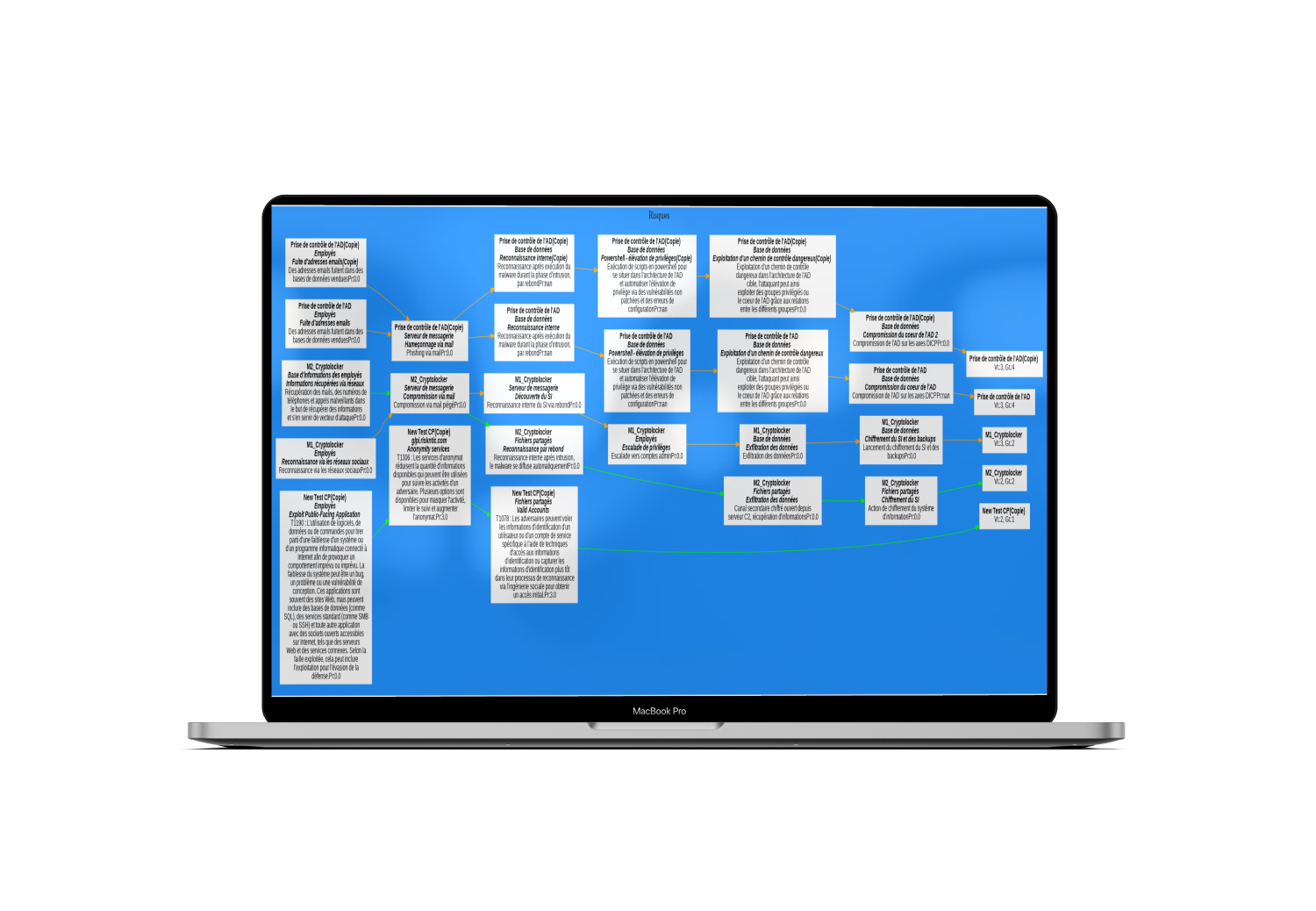 Realize your attack sequences within Risk'n tic ERM by combining both the MITRE ATT&CK framework and your information system mapping to generate a consolidated view and have a global vision of the risk level. From these, communicate with your teams and define your treatment plans, all from a single source: Risk'n tic ERM
Industrialize your approach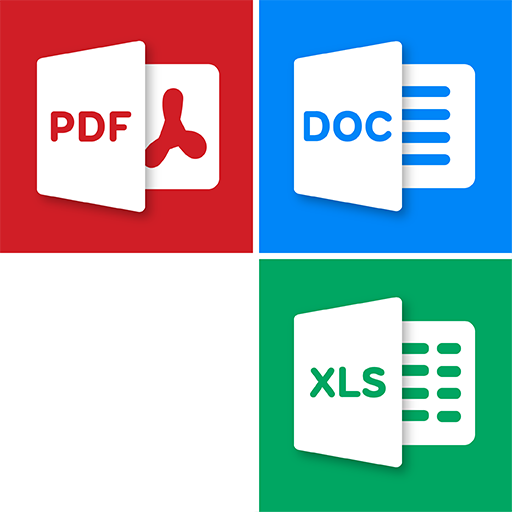 Generate PDF, Excel, and Word reports
Create your own report templates
Industrialize and capitalize access to knowledge bases through the "copy-paste" feature




Capitalize with easy access to your knowledge bases from your studies, associate your assets, conduct your analysis, and duplicate your workshops to industrialize your risk management approach!
An integrated IS mapping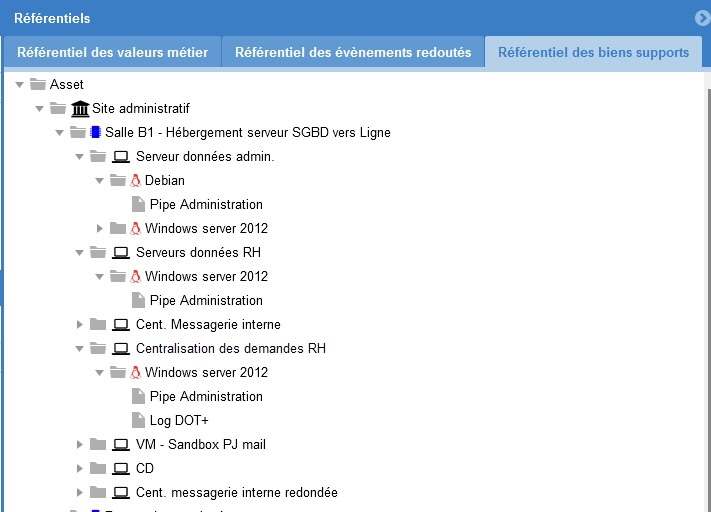 Use our CMDB and create a mapping of your information system
Synchronize your CMDB with Risk'n tic







Import your repositories in addition to the 30 already at your disposal
Predefined repositories such as: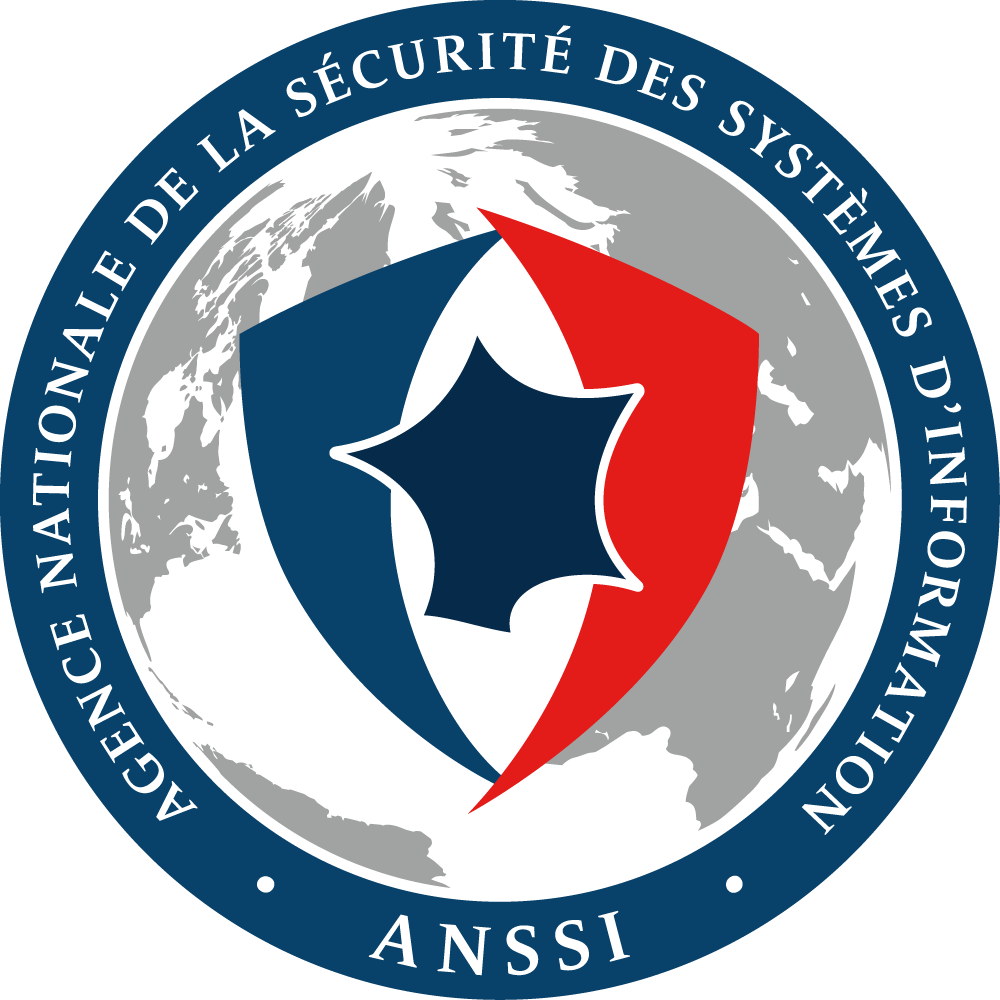 ANSSI
LPM
RGS
PSSIE
ISO 2700x
OWASP
II901 and IGI 1300
NIST, PCI-DSS
Risk'n tic ERM interfaces seamlessly with Simple Risk Management, the complete turnkey solution to manage and organize security monitoring for and with your business.
Contact us

Address :
SAS 823 360 177 0013 – Neuilly Plaisance
Tel :
+33 (0) 6 71 76 28 46
Email :
contact@riskntic.com
---
The information collected on this form is recorded in a data file by Risk'n Tic for contact. They are kept for the duration necessary for our relations and are intended for marketing and commercial services established in France. According to the law « Computers and liberty » and the European regulation called « GDPR », you can exercise your right of access to your data and have them rectified by contacting : DPO-SSI@riskntic.com